What is myVisit?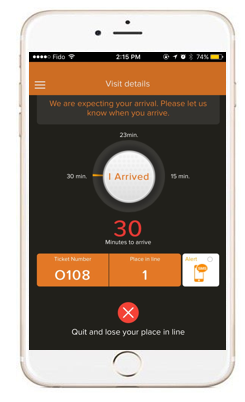 Our new virtual myVisit app will save you a place in line at the Office of the Registrar.  
myVisit is an app that will allow you to virtually get in line anywhere using your smartphone.  Once you arrive at the Software and Informatics Research Centre (SIRC), you can check in and wait to be called. The app will tell you your wait time, place in line and ticket number.
You will also be able to book appointments with financial aid and admissions officers through the app. 
Follow the steps below to get started!