The Ontario Tech Ucard is one of the most important pieces of identification (ID) that students, faculty and staff have. It identifies you as a member of the Ontario Tech community, and gives you access to various facilities, resources and services, both on- and off-campus.
As a student, your Ucard can also be used as identification during mid-terms, exams, etc. However, if you do not have your Ucard, your valid government-issued ID will be accepted. For more information on our examination policy in relation to your Ucard, visit our Procedures for Final Examination Administration web page. 
If you are new to our campus community, picture yourself on our Ucard and remember to visit our How to get a Ucard web page for more information.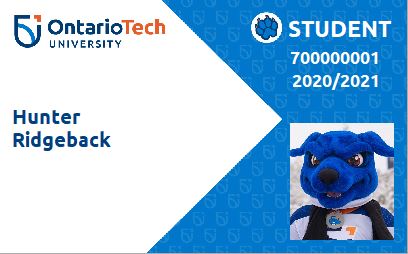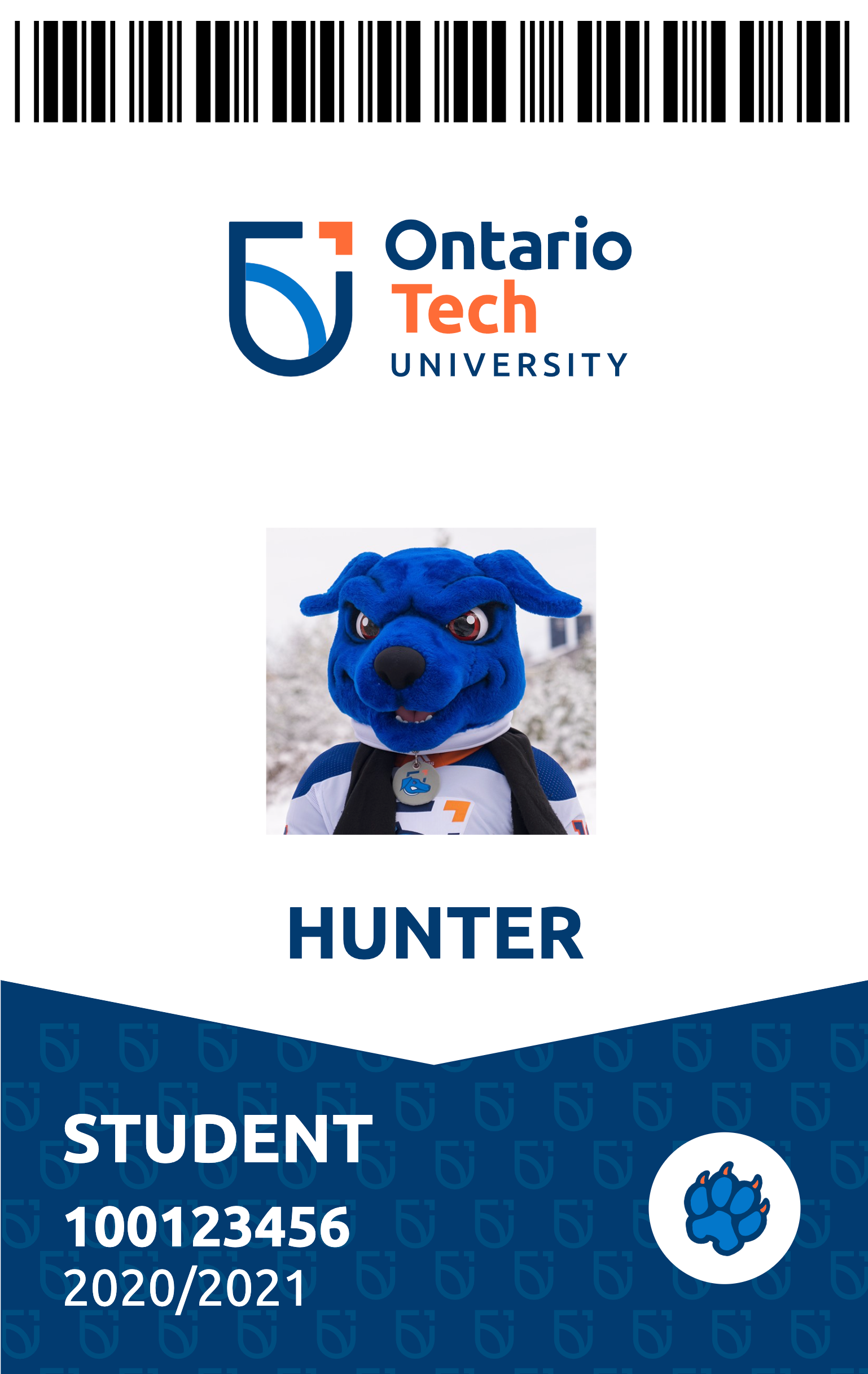 Important changes for the 2021/2022 academic year!
Students, faculty and staff with an approved photo on file can now access their digital Ucard through our Ontario Tech mobile app. If you have not yet downloaded the app, search for Ontario Tech Mobile in your device's app store.
Due to the ongoing closure of on-campus services, in-person Ucard services are unavailable at this time, however you can still contact us at connect@ontariotechu.ca.
Ucards will now be issued to new students on a one-time basis. Your credentials will be valid for the duration of your program at Ontario Tech.
Returning students are no longer required to update their Ucard annually. Instead, you must retain your existing Ucard for future use on-campus.
The U-Pass fee will be charged for the 2021/2022 academic year. The U-Pass is no longer part of the Ucard and will be offered in an alternative format. More information will be made available by mid-August. Please note: In the meantime, you are responsible for paying your own fare when taking public transit.
What does this mean for you?